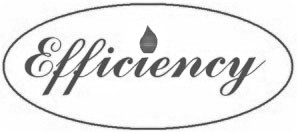 "Efficiency" is our advantage and the permanent pursuit
Efficiency-Brilliance is a notable brand in heat energy field in China. Founded in 1992, it was the first Chinese professional manufacturer engaging in burning, air heat exchanger, and exhaust gas incinerator, etc.. It now becomes the largest manufacture base for quadruple heat kiln and exhaust gas incinerator in China.
Efficiency-Brilliance have been committing itself to the development, manufacture, research and using of the heat energy and the environmental protection products for more than ten years. Its manufacture base located in Miyun Economic Development Zone mainly produces quadruple heat kiln, exhaust gas incinerator, heat exchanger for high temperature smoke, wind protection device, and slot fluid heater, etc..
The above twelve series productions are sold to more than twenty cities, provinces and autonomous regions in China, and even exported to America, Russia and Southeast Asia.Continuous S & T development and innovation is the element for the persistent best seller of Efficiency-Brilliance products. By respecting talents, relying on geographical ascendancy and industry,strengthening the closely technical exchange and cooperation with foreign heat energy manufacturers and designinstitute, Efficiency-Brilliance series products keep ahead in China whether in its design or manufacture. It becomes the integrated operating expert company in the heat energy field.
Efficiency-Brilliance people deeply understand the rigid principle "quality for existence and credit for development". Through continuous enhancing the inner management, technical innovation, strictly following the ISO 9001-2000, the quality of its products has reached the advanced level compared with the same products in the world. The resources are limited, but the S & T are unlimited.
Efficiency-Brilliance will be always pushing and exploring in the heat energy field to create a prosperous future.